Are you trying to buy music or movies from the iTunes Store but you get iTunes error 5105 "Your request could not be processed" on Windows?
iTunes is software that Apple provides iOS users to manage their devices. The app allows you to create backups, share files, and restore previous backups on your device. Like any application, iTunes sometimes faces different problems.
One of the most common problems with iTunes is error code 5105 "Your request could not be processed" in Windows. Fortunately, this type of problem can be easily resolved with several troubleshooting methods.
Today we are going to show you some methods by which you can solve this particular problem on computers running Windows systems.
Run iTunes as administrator.
The most common cause of Code 5105 error on Windows is lack of permissions in iTunes. It cannot access your computer's memory to store downloaded files.

You can fix this problem by running iTunes as an administrator, which will bypass all administrative restrictions on your computer.
Read the instructions below to find out how.
On your Windows computer, go to your desktop and find the iTunes app.
Then right-click the iTunes application and choose Run as administrator from the context menu.
Finally, a screen will ask you if you want iTunes to make any changes to your device. Click Yes.
Now try downloading music or movie files from the iTunes Store to see if running the app as administrator fixed the problem.
Disable Bonjour Service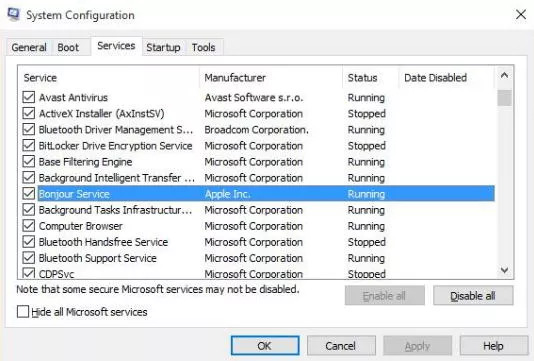 This is how some users commenting on Apple community fixed Apple iTunes error 5015. You can try the steps below.
Open Windows Task Manager (also keep iTunes running)> Services> Highlight Bonjour service and turn it off.
Check your credit card details
Log in to your account.
Now find the Payment section.
Make sure your credit card information is up to date.
Several users reported iTunes errors because their credit card information is out of date. So don't forget to check it out.
Install the latest updates, try another USB port or computer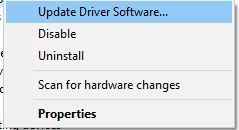 Update your operating system and iTunes to the latest version.
Try using a different USB port on your computer.
Use a different Apple certified USB cable.
If that doesn't work, try a different computer.
ITunes errors 5105 and 4005 can cause problems when restoring or updating your iOS device. However, after using our solutions, this issue no longer occurs.