iTunes is a great assistant for Apple users to manage content on their devices. However, there are times when you run into problems and it can be a little annoying, especially when you need to move or copy media files to your Apple device.
There have been several reports of users experiencing connectivity issues with error code 0xE800000A when trying to connect their device with a Lightning cable. On the other hand, users have also reported encountering this error code when trying to restore a previous backup of an old device to a new one.
Now don't worry, because this problem can be solved if you know the right solutions. Fortunately, you've come to the right place. Today, we are going to show you some methods by which you can try to fix iTunes error code 0xE800000A, which proved to be effective.
Update iTunes on your Windows PC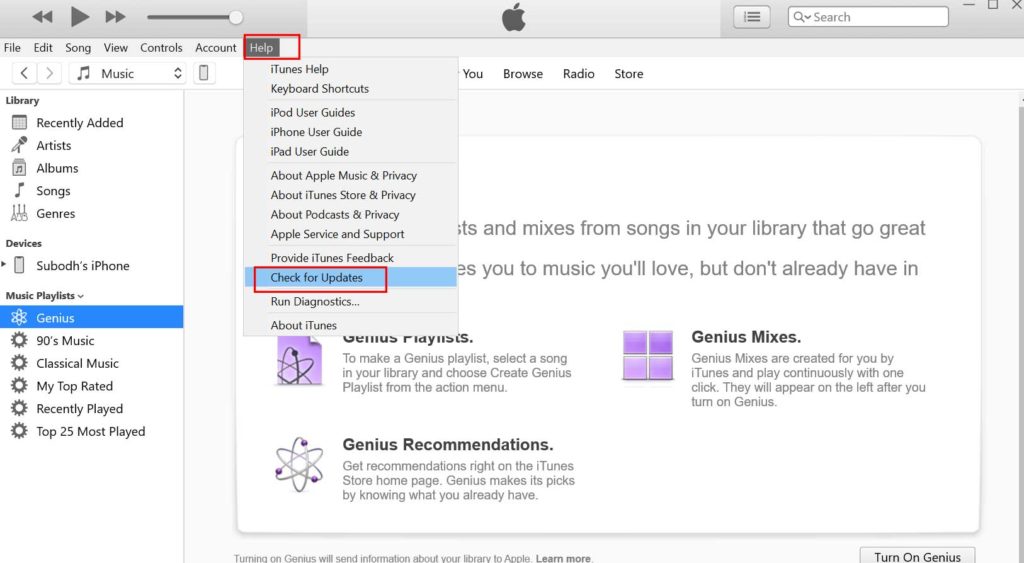 If you have an older version of iTunes installed on your computer, update it to the latest version to fix any problems you may be experiencing. Updating iTunes on your Windows PC is as simple as clicking a few options. To update iTunes from the Microsoft Store on Windows:
Open the Start menu, find the Microsoft Store and click on it.
When the store launches, click on the three dots in the upper right corner and select Downloads and Updates.
You should now see the updates available for your apps. Click the "Get Updates" button at the top to update all of your apps, including iTunes.
After updating iTunes, try connecting your iPhone to your computer and see if iTunes detects it.
Rename the Lockdown Folder
When you install iTunes, different folders are created on your computer. One of these folders is Lockdown, which is used to store certain files related to your device's connection. You can try renaming this folder to lockdown and see if that solves the problem.
You will rename the folder, not delete it. That way you can restore the contents of the folder in case something goes wrong.
Press the Windows + R keys at the same time, type% programdata% and press Enter.
Double-click the folder labeled Apple to open it.
You will see a folder named Lockdown. Right-click this folder, select "Rename" and type LK123 as the new name.
Disable antivirus
Sometimes third-party antivirus can cause connectivity issues between your iPhone and iTunes software. To check the problem, you need to temporarily suspend the antivirus software on your device and try reconnecting your iPhone. In addition to completely disabling the antivirus system from the taskbar, you can also disable the various live screens of the antivirus software so that your computer is not completely exposed to viruses. If this option worked for you, you can add iTunes to the antivirus software's firewall exclusion list to ensure a workable connection.
Restart the Apple Mobile Device service.
Here's another effective solution that will probably help you fix iTunes error 0xe80000a Windows 10
Press Windows + R, type servcies.msc and click OK.
Scroll down and find Apple Mobile Device Service.
Right-click Apple Mobile Device Service and select Restart.
If the service is not running, double-click the service to open its properties.
Change the startup to automatic here and start the service next to the service status.
Click OK and Apply to save your changes.