Photoshop errors "Could not Save As because there is not enough Memory (RAM)" and "Could not use the Quick Selection because there is not enough Memory (RAM)" usually occur on systems with less than 2 GB of RAM. In other cases, the "Not enough RAM" error occurs on systems that have enough memory (4 GB or 8 GB) but not enough space (at least 3.1 GB).

Before proceeding, make sure that your system meets the basic requirements for running Photoshop:
RAM: 2 GB or more (8 GB recommended).
Hard disk: at least 5 GB of free space.
Disable background applications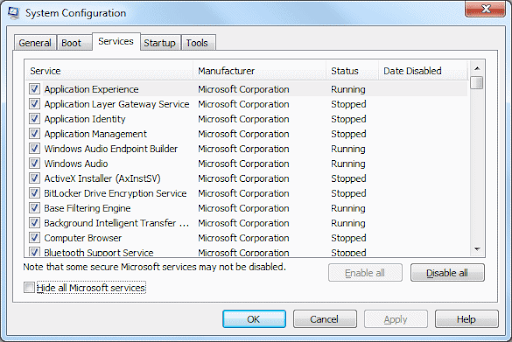 Type msconfig in the Windows search box and open the system configuration program.
On the Services tab, check the Hide all Microsoft services checkbox.
Click Disable All to disable all active third-party services.
Confirm the changes and try restarting Photoshop.
Change a registry entry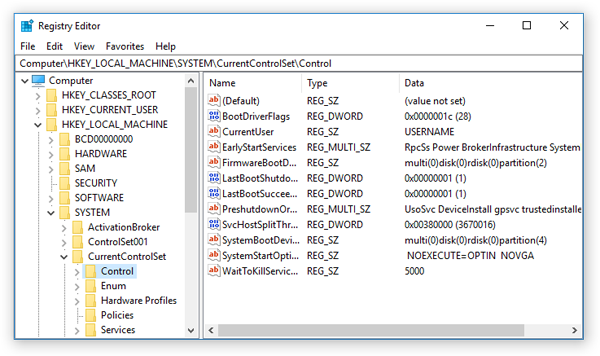 Press Windows + R to open the Run command prompt.
At the command prompt, type regedit and press Enter.
Go to

Computer \ HKEY_CURRENT_USER \ Software \ Adobe \ Photoshop \ 90.0

. "90.0." Part means that the version of Photoshop in this example is Photoshop CC 2015. The values vary for different versions.
Right-click an empty space in the right pane and choose Create>WWORD Value (32 bits).
Name the newly created DWORD OverridePhysicalMemoryMB and assign a value of 2400. Make sure that the hexadecimal value is switched, not decimal.
Save your changes, run Photoshop, and look for improvements.
Increase RAM
Provide the correct amount of RAM. The fact is that with the default settings, the software tries to load your computer to the bare minimum and uses a minimum RAM size of 1 to 1.5 GB. However, it should be noted that if you are working with several heavy files or creating a 3D model, this is just not enough.
STEP 1. Launch the program.
STEP 2. Open the main menu and choose Edit.
STEP 3. Open the Settings tab.
STEP 4. Select the Performance window.
STEP 5. Use the slider to set Photoshop memory usage to 4000 or 100%.
STEP 6. Save your changes.
Update or reset Windows 10 version 1803
After a thorough review of user comments and technical permissions, it has been determined that there is a serious problem with Windows 10 version 1803 that directly affects Photoshop CC 2017, 2018, 2019, and 2020, causing the physical memory error in question. Photoshop works well with Windows 10 version 1703 or 1709, as tests were done on different systems.
Rolling back Windows 10 Creators Update to a previous version or upgrading to a new version, if available, is aimed at resolving this issue. Many users in the online support community are reported to be working. To check if Windows updates are available, follow these steps: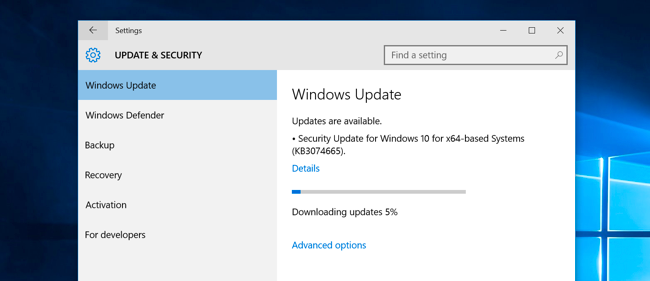 Click "Start," then click "Setup." A new window will open with all the important settings you can use to play with Windows 10, i.e. H. Accounts, Hardware and Software, etc..
Click Update and security. This will open a window with settings related to Windows updates and their security, such as B. Troubleshooting, Windows application updates, etc.
In the sidebar, select the "Windows Update Center" tab, then "Check for updates". It will take some time for Windows to connect to Microsoft's servers and check for available updates. If an update is available, Windows will automatically start downloading it and install it later. This process may take some time. So wait for it to complete.
If no update is available, we recommend going back to previous versions of Windows (see below). Note, however, that this page will notify you if Windows updates are not available for your PC.
Please leave a comment in the comments section below, or better yet: Like this post and share this blog post on social media to spread the word about this solution.