Windows 10 is one of the most common operating systems in the world with its cumulative updates that appear from time to time. Compared to other operating systems, it offers easy access and many features. Since each operating system is very complex and includes many modules working together, some of them can conflict and cause unexpected problems.
One such problem is the heavy CPU usage of the "LockAppHost" service. This service is usually associated with lock screen issues. Many users have reported this problem when their computer comes out of hibernation mode after closing the lid. There are some workarounds to solve this problem. Take a look at these.
What are the causes of the high CPU load by LockAppHost.exe?
A corrupted registry key
Due to the deletion of the lockapphost.exe file.
Conflict with other programs or operating systems.
Incomplete or incorrect installation and loading of Windows 10 software.
How to eliminate high CPU load from LockAppHost.exe?

Check for viruses
If you don't use an anti-virus program on your computer, scanning your system with Windows Defender can also be a solution.
However, if you need a more thorough and detailed scan, third-party software is probably your best bet.
If you haven't decided which antivirus program to use yet, check out the list of the best antivirus programs for Windows 10 online, it's sure to help you make the right decision.
Turn off the Windows 10 lock screen
Launch File Explorer -> go to C:Windows -> SystemApps -> Microsoft.LockApp_cw5n1h2txyewy
Right-click the folder -> select Rename.
Add .bak to the end of the folder name -> press Enter.
Start the SFC scanner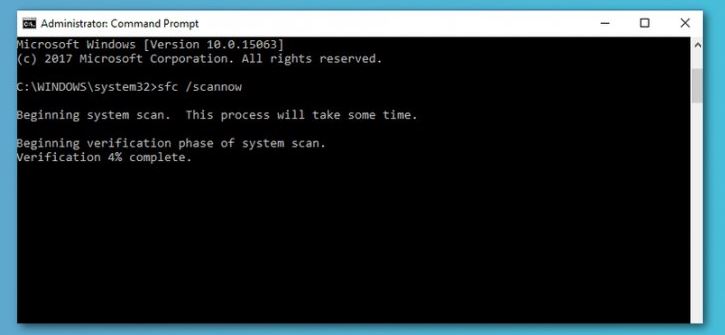 Right-click the Start menu and select Command Prompt (Admin).
Enter the following string and press Enter: sfc/scannow
Wait for the process to complete (this may take some time).
Reboot your computer.
Frequently Asked Questions
Reboot the system.
Stop or restart processes.
Update the drivers.
Scan for malware.
Power options.
Find specific instructions online.
Reinstall Windows.
On the average PC, 100 percent CPU usage for more than a few seconds is bad unless you're coding videos, editing in Photoshop, 3D modeling, or benchmarking your CPU. In that case, the CPU temperature rises quickly and the system may freeze.
A high CPU load does not harm your computer unless the maximum recommended temperature is exceeded. But to answer your question: YES. 100% CPU usage hurts your computer. It is likely that your computer will freeze at critical times.