Many users report problems with their Windows 10 computer freezing. If your computer freezes randomly, it could be due to a faulty hard drive, lack of disk space, and other reasons. In this article, you will find eight different ways to solve this problem, if you are among those unfortunate people who get upset when their Windows 10 PC suddenly freezes.
What causes Windows 10 to randomly freeze?
Faulty hardware is one of the main factors that can cause a computer system to hang.
Typically, if the system's hard drive is low on space, system performance slows down, which can also lead to an accidental freeze.
USB drives and other external storage devices can also be the cause of recurring Windows 10 freeze problems.
Sometimes accidental Windows 10 freezes and crashes are related to corrupted system files.
Windows 10 freezes can be caused by incompatible drivers and hardware.
How to resolve the "Windows 10 freezes randomly" issue?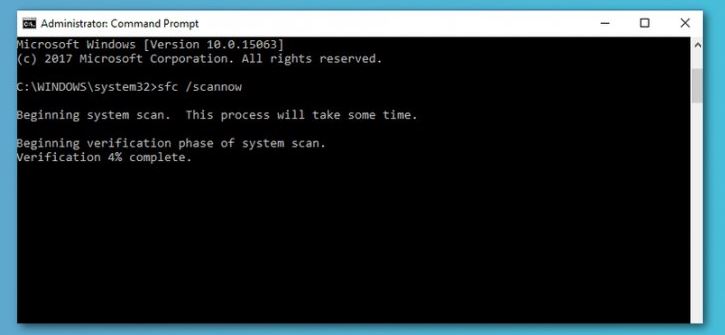 Restore system files
Press the Windows key on your keyboard, then type cmd (DO NOT press the Enter key).
Windows will display a list of programs that match your search.
Right-click Command Prompt and select Run as administrator.
If you are prompted for administrator rights, click Yes.
Enter in the black window of the command prompt :
sfc /scannow
Then press the Enter key on your keyboard.
Launch the Disk Check
Close all open programs and files.
Click Start -> File Explorer -> This Computer.
Find the hard drive you want to check, right-click it, and select Properties.
Click the Tools tab and then click Check.
Delete the temporary files on your computer
Press the Windows and R keys on your keyboard simultaneously, then type temp in the
Run form and press Enter. This will open Windows Explorer with the Temp folder open, which displays all the temporary files on your computer.
Select all the files in the Temp folder and delete them.
Perform a memory check
On your keyboard, hold down the Windows logo key while pressing R to invoke the run command.
Type mdsched.exe in the run field and press Enter.
If you want to check for problems immediately, click Restart Now and click Check for Problems (recommended).
If you want to check later, click Check for problems at the next computer startup.
After that, Windows will restart and you will see this page showing the progress of the check and the number of passes in memory.
Frequently Asked Questions
Windows 10 freeze problem may be caused by outdated drivers. To fix the problem, you can try updating the drivers. If you don't have the time, patience, or computer knowledge to manually update the drivers, you can do it automatically using third-party software.
Restore corrupted system files.
Update the graphics/video drivers.
Reset the Winsock directory.
Perform a reboot.
Increase virtual memory size.
Incompatible programs reported by users.
Disable power management in connection state.
Disable fast booting.
Malware, outdated drivers and corrupt system files are a few reasons why your PC freezes. Try updating your device drivers, which may help solve the problem.