Many Windows users encounter the error "0x80070666" when trying to install Microsoft Visual C++, Lumberyard, or a similar distribution package. The error message usually appears at the beginning of the installation process. This problem is not specific to a particular version of Windows, as it has been confirmed to occur in Windows 7, Windows 8.1, and Windows 10.
What causes error 0x80070666 when installing Microsoft Visual C++?
The 0x80070666 error occurs often when you try to install Microsoft Visual C++, but why does this error occur? There are several different situations that can cause this error:
There is already another installation of Visual C++.
Improper installation of Visual C++.
Windows Update plans to install the same Visual C++ package.
How can you fix error 0x80070666? Below are some effective ways to fix it.
How to resolve error 0x80070666?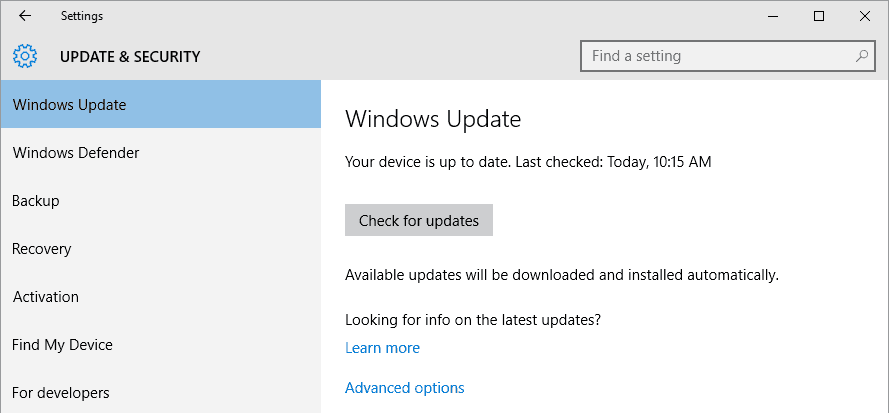 Checking for Windows updates
To check for Windows updates, press the Windows + S key combination.
Enter the keyword "update" in the search box.
Click Check for updates to open the Settings tab.
Then click Check for updates. Windows 10 will download the pending updates.
Then you'll need to restart Windows.
Using the install and uninstall programs troubleshooter
It's not included with Windows 10, but you can get this troubleshooter by clicking the Download button on the relevant website.
Open the Troubleshooter window and click Advanced to enable the Apply repair automatically option.
Click the Next option.
Select the Install option.
Select the Visual C++ package where error 0x80070666 occurred and click the Next button.
Uninstalling Visual C++ packages already installed
Press the Windows + R key combination.
Type appwiz.cpl in the Open text box and click OK to open the Windows uninstaller.
Select the Microsoft Visual C++ package to uninstall.
Click on the Uninstall option.
Then follow the uninstall instructions to remove the software.
Repeat steps three through five to uninstall all Visual C++ packages.
Restart Windows after uninstalling the Visual C++ package.
Then try to install the Visual C++ package for which error 0x80070666 occurs.
Frequently Asked Questions