While playing the game, many users encounter the problem of the keyboard not working in Fallout 4. Sometimes this problem is accompanied by the fact that the mouse also does not work. How to fix Fallout 4 not working? Let's take a look at troubleshooting methods with IR Cache.
According to Fallout 4 player reviews, this annoying error is often caused by an outdated or incorrect keyboard driver. Also, software and game controller conflicts are the cause of the problem.
Why does the keyboard stop working in Fallout 4?
There are several reasons for this serious problem that prevents players from playing properly, and we have chosen them based on real player feedback. Checking this list may help you fix the problem faster:
A certain overlay app interferes with the normal operation of the game. Users report that problems are usually caused by Steam or Overwolf. Consider disabling them for Fallout 4.
The game does not allow you to play with your keyboard, mouse, and gamepad at the same time, as this could be considered cheating. This can happen if your controller is only connected to the console or installed as a device.
How to troubleshoot your keyboard not working in Fallout 4?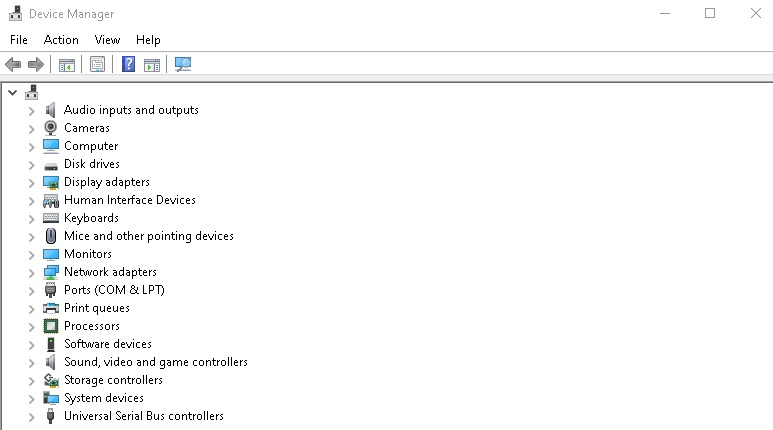 Update your keyboard driver
Your keyboard may not work properly in the game if your device drivers (keyboard, USB controller, etc.) are incorrect or outdated. You need to make sure your drivers are up to date.
If you don't have the time, patience, or computer skills to update your drivers manually, you can do it automatically with a third-party driver update program. You don't need to know exactly what system is installed on your computer, you don't need to risk downloading and installing the wrong driver, and you don't need to worry that you'll make a mistake during installation.
Reconnect your keyboard
You may have temporary problems with your keyboard, preventing you from using it in the game. To solve this problem, try reconnecting the keyboard.
Unplug the keyboard and then reconnect it to your computer.
Then try using it in your game and see if the problem is solved. Hopefully, it does.
Restarting Fallout 4
Simply close the game and the program you need to run it (such as Steam) and restart it.
Now try your keyboard to see if it works properly.
If it doesn't, move on to the next solution.
Deleting the Fallout4Prefs file
Close Fallout 4.
Open File Explorer (by pressing the Windows logo key and the E key on your keyboard at the same time).
Copy and paste the following address into the address bar, then press the Enter key on your keyboard.
%UserProfile%DocumentsMyGamesFallout4.
Delete the Fallout4Prefs file (by right-clicking on it and pressing Delete).
Frequently Asked Questions